MATT JONES


Well the early games haven't quite thrilled like those on Thursday, and have left us all a bit disappointed. The first three games of the day were decided by a combined 245 points and none of them classified as anything except "turn the channel and look for a rerun of
Law and Order
" television. But that doesnt mean that we here at
One Blogging Moment
didnt watch it to try and keep you folks informed.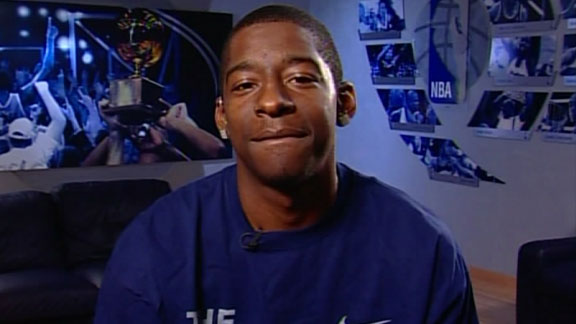 I am covering the Milwaukee regions, which meant watching the battle between Auburn Coach Tubby Smith and "we know they are good, but we don't watch them play," Xavier. The game quickly turned into the
Jordan Crawford Show
, as the brother of former Tubby Smith player, Joe Crawford, torched the Gophers for 28 points. Crawford made five three-pointers and dominated on the offensive end of the floor. Smith had no answer for Crawford and Xavier cruised in the second half, maintaining a 6-10 point lead throughout.
Now comes the fun stuff. This morning,
Dennis Dodd reported
on this very site that
Tubby Smith was close to becoming the Auburn head basketball coach
, a move that would immediately shake the balance of power in the SEC West. Smith has made no secret to those around him that he has been disappointed about the state of the Minnesota program and he feels that promises that were made to him about facilities and the like have not been met. Auburn is opening a new arena next year and wants a big name to christen its arrival. Smith would be that big name and could give Auburn the bump it needs to become relevant again.
As for Xavier, it moves on and becomes quite the load for any team it may face, especially if Crawford is playing the way he did today. Joe Crawford had the hype during his time at Kentucky and besides one famous dunk over Lebron James, Joradan has often been overlooked. That may change today, as Crawford joins our man Jimmer from BYU as the early star of the NCAA Tournament.
Oh yeah, Saul Smith is losing his hair...badly. I feel that needs to be investigated.