In almost two hours, one of the greatest televised events of 2010 tips off. I am, of course, talking about Get to the Heart: The Barbara Mandrell Story, airing at 6:00 on CMT. There is also, of course, a little game called
Michigan State vs. Butler
followed by another matchup called
Duke vs. West Virginia
. Yes, it's Final Four time in America, that beloved moment every division 1 school in the country wishes it could experience right now.
These are games, by and large, which could go either way. It's almost pointless to truly try to project anything that will happen. But just for kicks, let's do a little prognosticating of our own: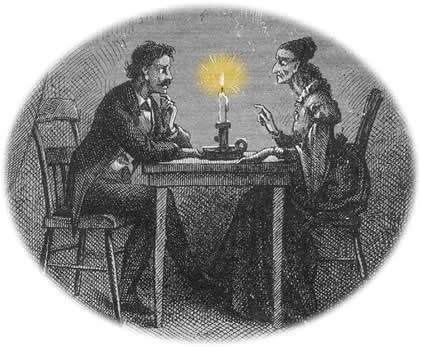 Tom Izzo confounded by Butler.
Izzo is one of the most resourceful, quick-thinking coaches in NCAA history, a virtual Napoleon of X's and O's. Will he figure out a Butler team that has shifted thus far to make adjustments to beat some of the best teams in the country? This Spartan team hinges on Izzo's mind for unraveling a team's mysteries -- but if Butler can keep switching things up and disallow Izzo to figure out a game plan, the Bulldogs could leave Michigan State confused and spinning its wheels.
West Virginia may not have the magic they did against Kentucky.
Part of Kentucky's loss to Huggins' squad was good old-fashioned out-coaching, to be sure, paired with an unwillingness to concede to the number one seed Wildcats. But from the Big East tournament finals magic to a pack of Mountaineers who simply
couldn't miss
and a bench that had an almost
Angels In the Outfield-
esque magic in the Elite eight, if all the pieces aren't there tonight, Duke may well walk away with the game.
There will be a lot of people at Lucas Oil Stadium who have never cared about Butler at all this season until this game.
Mark it down. If you think all the Indianapolans (Indianapols? Indianapolians?) filling the stands rabidly for the Bulldogs today have been there all along, you're crazy. The biggest bandwagon in the country is parked six miles off Butler's campus right this second.
There will be more hair product in the Duke locker room tonight than an episode of
Tabatha's Salon Takeover
.
The Blue Devils know that to be a winner, you have to look like a winner. That's why every Faux Hawk and front-spike will be in full effect tonight.
Hope you like Hoosiers, 'cause a huge helping of it is going to be crammed right down your throat.
You know why. Don't make me tell the story that every sportswriter in the nation has attached himself to over the past week. Yes, we see all the parallels. Please, shut up.
Bob Huggins will continue to dress like your unemployed uncle.
There's something to be said for dressing comfortably. And I'm all for that. But if we keep encouraging Huggins to wear whatever he wants, in the finals he's just going to wear an old Iron Maiden tour shirt and some tighty-whities.
The beauty of this thing is that anything can happen. Especially this year, for some reason. So let's get this party started.